Our Coming Presentation

Is It Time to Buy Solar?
A presentation by Stuart Cooley,
Professor of Renewable Energies
at Santa Monica College
Tuesday, October 14, 2014
7:00 – 9:00 PM
Fellowship Hall
8065 Emerson Ave.
Westchester (90045)

Meeting Flyer
Professor Cooley will speak about today's market for solar photovoltaics and energy efficiency and the role and importance of computers and controls in the future of those industries. He is currently responsible for the development of curriculum in renewable energies as part of the Sustainable Technology Program at the college, which was recently awarded a $200,000 grant from the National Science Foundation for Strengthening Solar Photovoltaic Education, for which Professor Cooley is Principal Investigator. Prior to his tenure track position at SMC, he was the Energy Efficiency Engineer within the City of Santa Monica's Office of Sustainability and Environment. The city's seminal program, Solar Santa Monica, grew out of his vision for the city's
energy independence and efficiency improvements to city facilities.
Computer Forum:
Between 6:00 – 6:50 PM we have a Computer Forum, an informal Q&A where members and visitors share with and help one another.
Future Meeting(s):
November 11, 2014 – Program to be announced
---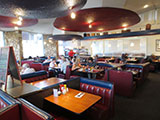 Post Meeting:
Some attendees get together at Dinah's Diner 6521 S. Sepulveda, Los Angeles 90045. Check for announcement.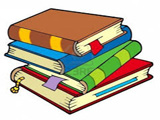 User Friendly Archive:
To read an archived User Friendly issue click on the pointer triangle next to User Friendly Issues. When the list of available items is shown click on the desired one.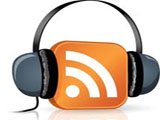 LACS Audio Archive:
To listen to the audio portion of past General Meetings in streaming format click on the pointer triangle next to Podcasts. When the list of available Podcasts is shown click on the desired podcast.