Our Coming Presentation

Are Modern Programming Languages
Easier to Learn?

A presentation by
Ray Toal, Professor of Computer Science
Loyola Marymount University
Tuesday, August 12, 2014
7:00 – 9:00 PM
Fellowship Hall
8065 Emerson Ave.
Westchester (90045)

Meeting Flyer
Ray Toal has taught at LMU since 1986 and is currently serving as director of the Computer Science program. His current research interests are in programming language design, compilers, APIs, and software engineering. The numerous recent campaigns to get more people to write code have been motivated by many factors, including the idea that computational thinking can benefit everyone regardless of career. But programming is a skill that requires effortful study, so Ray's talk will look at what "learnable programming" is, and discuss how several modern programming languages are–or are not–helpful in making programming easier to learn, more fun, and more useful.
Computer Forum:
Between 6:00 – 6:50 PM we have a Computer Forum, an informal Q&A where members and visitors share with and help one another.
Future Meeting(s):
September 9, 2014 – Program to be announced
---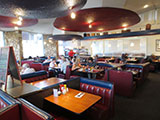 Post Meeting:
Some attendees get together at Dinah's Diner 6521 S. Sepulveda, Los Angeles 90045. Check for announcement.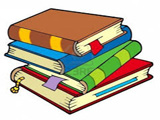 User Friendly Archive:
To read an archived User Friendly issue click on the pointer triangle next to User Friendly Issues. When the list of available items is shown click on the desired one.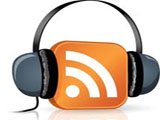 LACS Audio Archive:
To listen to the audio portion of past General Meetings in streaming format click on the pointer triangle next to Podcasts. When the list of available Podcasts is shown click on the desired podcast.