Our Coming Presentation
Defending the Network
by Limiting Demands
Presented by: David Andrews,
Verizon Digital Media Services
Tuesday, July 14, 2015
7:00 – 9:00 PM
Fellowship Hall
8065 Emerson Ave.
Westchester (90045)

Meeting Flyer

Fast response to attack traffic on the Internet is critical to protecting
customer Websites on Content Delivery Networks (CDNs). This
comprehensive talk will discuss the design and challenges of limiting
the rate of server demands in the wild.
David Andrews received his PhD, focusing on computer security, from
a small University in Australia in 2006. Since then he has worked for
startups in the LA area building security products for the virtualization and CDN fields. He now heads up the Security Core (Sec.C.) team at Verizon Digital Media Services, whose responsibilities include protecting infrastructure that delivers 6% of all Internet traffic, as well as customers' websites.
Computer Forum:
Between 6:00 – 6:50 PM we have a Computer Forum, an informal Q&A where members and visitors share with and help one another.
Future Meeting(s):
• August 11, 2015 – Bruce & Kathy Jacobs: Windows 10 and Beta Systems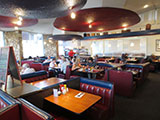 Post Meeting:
Some attendees get together at Dinah's Diner 6521 S. Sepulveda, Los Angeles 90045. Check for announcement.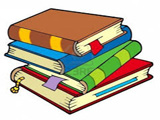 User Friendly Archive:
To read an archived User Friendly issue click on the pointer triangle next to User Friendly Issues. When the list of available items is shown click on the desired one.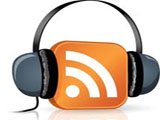 LACS Audio Archive:
To listen to the audio portion of past General Meetings in streaming format click on the pointer triangle next to Podcasts. When the list of available Podcasts is shown click on the desired podcast.