Exploring the Internet:
Evidence-Based Medicine
Speaker: Garred Sexton, MD

Dr. Sexton's presentation will cover how medical information is evaluated, the strength of the studies, the number needed to treat to make the study valid, and how you can make the information useful for yourself.
He will also go over a lengthy list of websites that can help us make sure we are looking at medical and health websites that will give us the most up-to-date and valid information. This document will be available as a hand-out for attendees.
Meet Our Presenter:
In addition to being the president of the Greater South Bay PC Users Group forever, and the long-time Southwest Technology Conference lead tech, Dr. Sexton is a board certified preventive medicine physician. He has certifications and licenses in Occupational and Aerospace Medicine. He has been practicing medicine for over 40 years.
Tuesday, July 11, 2017
Fellowship Hall
8065 Emerson Ave.
7:30 – 9:00 pm
Westchester (90045)

Meeting Flyer
Pre-presentation:
6:30 – 7:20 pm: Computer Forum, an informal Q&A where members and visitors share with and help one another.
7:00 pm: Refreshments and Socializing.
Set up volunteers are welcome from 6:00 pm onward.
Future Meeting(s):
• August 8, 2017 – Exploring the Internet: CA Property Tax Propositions & Assessor's website
---
User Friendly Archive:
To read an archived User Friendly issue, in the right hand menu column click on the pointer triangle next to User Friendly Issues. When the list of available items is shown, click on the desired one.
LACS Audio Archive:
To listen to the audio portion of past General Meetings in streaming format, in the right hand menu column click on the pointer triangle next to Podcasts. When the list of available Podcasts is shown, click on the desired podcast.
To Subscribe to the General Meeting mailing list:
Send a message with your name to:



In an effort to keep spam bots from harvesting e-mail addresses, the e-mail address above is published such that you cannot click through to your mail client.
---
Special Offers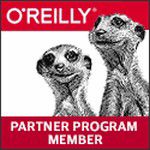 O'Reilly Partner Program
LACS is an O'Reilly Partner.
Click Here