Our Coming Presentation
Windows 10 Essentials &
How to Beta Test Like a Pro
Presented by:
Bruce Jacobs, Windows Enthusiast
Kathy Jacobs, Software Enthusiast

Tuesday, August 11, 2015
7:00 – 9:00 PM
Fellowship Hall
8065 Emerson Ave.
Westchester (90045)

Meeting Flyer

Windows 10 Essentials: This demonstration of the just-released Windows 10 operating system will cover changes to the update process, Cortana, Edge and why you may or may not want to upgrade. Bruce has beta-tested and demonstrated Microsoft products to user groups and the public for more than a decade–Windows XP, Vista, Win 7 and 8 and now, Win 10. Bruce and Kathy are also LACS members.

How to Beta Test Like a Pro: Almost all software and every Website is made available to a select group of users before public release for what is known as " beta testing." Beta-testers get early access to products in exchange for finding problems (bugs) before commercial distribution. Existing users of a product are usually chosen as beta testers for upgrades, so you too can become one with initiative and effort. Join Kathy to learn how to get started and succeed in this effort. Kathy is a professional tester, a social media lover, and a geek. She has been beta-testing Microsoft and Techsmith products for more than a decade and a wide variety of Web software since she first started surfing. She is a former president of a user group and the Association of PC User Groups (APCUG).
Computer Forum:
Between 6:00 – 6:50 PM we have a Computer Forum, an informal Q&A where members and visitors share with and help one another.
Future Meeting(s):
September 8, 2015 – New Trends in Social Media
October 13, 2015 – Net Neutrality
November 10, 2015 – Common Core Standards
December 14, 2015 – Holiday Party
January 11, 2016 – Computer Technology for Understanding our Health
February 9, 2016 – Population Growth and Global Change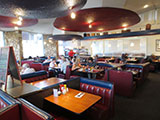 Post Meeting:
Some attendees get together at Dinah's Diner 6521 S. Sepulveda, Los Angeles 90045. Check for announcement.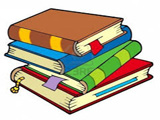 User Friendly Archive:
To read an archived User Friendly issue click on the pointer triangle next to User Friendly Issues. When the list of available items is shown click on the desired one.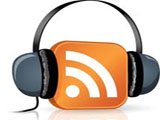 LACS Audio Archive:
To listen to the audio portion of past General Meetings in streaming format click on the pointer triangle next to Podcasts. When the list of available Podcasts is shown click on the desired podcast.