Interactive Simulation —> Medical Advances
Presented by:
Joseph DiStefano III, Ph.D.
Distinguished Professor of Computer Science and Medicine
Tuesday, May 10, 2016
7:00 – 9:00 PM
Fellowship Hall
8065 Emerson Ave.
Westchester (90045)

Meeting Flyer

"Professor Joe" — as he is called by his students – is currently Chair of the Computational & Systems Biology Interdepartmental Program at UCLA, an undergraduate, research-oriented program he has nurtured and honed over several decades. He has authored or co-authored more than 200 research articles, and recently published his opus textbook: Dynamic Systems Biology Modeling and Simulation.
The use of computer-based simulation technologies has been popular for many years in industries such as the automotive and aerospace sectors. Professor Joe and his team have developed an open-source web app, THYROSIM. It is browser-based software that analyzes patient data and simulates responses to treatment. Clinicians, researchers, educators, and patients (patient education) use it to accurately gauge the impacts of thyroid treatments and to develop more effective remedies for thyroid problems. He will also include in his presentation another web app called COMBOS, used for analyzing certain quantitative properties of nonlinear differential equation models.
This FREE meeting is OPEN to the public.
Computer Forum:
Between 6:00 – 6:50 PM we have a Computer Forum, an informal Q&A where members and visitors share with and help one another.
To Subscribe to the General Meeting mailing list:
Send an message with your name to:



In an effort to keep spam bots from harvesting e-mail addresses, the e-mail address above is published such that you cannot click through to your mail client.
---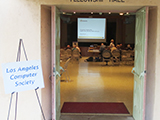 Future Meeting(s):
• June 14, 2016 – Verizon Wireless Products and Future Technologies, Brandon Siglar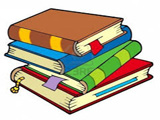 User Friendly Archive:
To read an archived User Friendly issue, click on the pointer triangle next to User Friendly Issues. When the list of available items is shown, click on the desired one.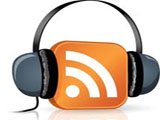 LACS Audio Archive:
To listen to the audio portion of past General Meetings in streaming format, click on the pointer triangle next to Podcasts. When the list of available Podcasts is shown, click on the desired podcast.