October 12  GENERAL MEETING
7:00 to 9:00 P.M.
6:30-7:00: Socializing and Questions and Answers

Because of restrictions due to corona virus we will be meeting "virtually"
via ZOOM.
Please look for the email sent out by our president the day before the meeting with the link to the ZOOM meeting. 
If you want to attend and are not a LACS member, please send your full name and email address to < leahjc@sbcglobal.net > before Oct 12. You will receive the link to the Zoom meeting by email. 
Topics:             New Security Issues & Solutions:
                           Keyless Cars and Safe Power Sources
Speaker:         JOHN KRAUT, APCUG Speaker's Bureau
Our speaker will cover several distinct but unusual security topics in this order:
Theft of Keyless Entry Cars including Q&A.
More Power To You in three parts, with Q&A after each part. The parts are:
Power Bank Batteries,
Inverters, and
Small power strips and charger blocks for use at airports and on airplanes.
While observing Cybersecurity month, by popular demand we are not rehashing the old stuff. If you have other security questions or problems, you might read this issue of User Friendly and/or join this meeting between 6:30 and 6:50 to discuss them.
About Our Presenter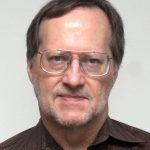 John Krout is a former Software Engineer with considerable experience in C and C++. He worked primarily on large computer systems development for federal government agencies in the Washington D.C. region. Now retired, he is free to speak and write about anything he wants. He lives in Arlington VA with his son, many computers and digital cameras, and too many cats.
.
---
 User Friendly Archive:
To read an archived User Friendly issue, in the right hand menu column click on the pointer triangle next to User Friendly Issues. When the list of available items is shown, click on the desired one.
LACS Audio Archive:
To listen to the audio portion of past General Meetings in streaming format, in the right hand menu column click on the pointer triangle next to Podcasts. When the list of available Podcasts is shown, click on the desired podcast.