GENERAL MEETING Via Zoom
TUESDAY SEPT 8, 2020
L.A. Computer Society (LACS) MEETING
PLACE: Your Home
TIME: 7:30 – 9:00 PM  Meeting, Speaker, Q&A
6:30 to 7:30: Socializing , Questions, and Practice Using Zoom
Our September meeting, like the August meeting, will be held remotely by Zoom to protect everyone from COVID-19. LACS members on our email lists will receive an invitation two or three days before the meeting. Other people may attend, but they need to RSVP and be approved first for security reasons, using this link:  https://forms.gle/29V9TdmzbA54ekwq9
---
TOPIC: How the Internet Has Changed Real Estate
Not that long ago, real estate agents and brokers, with their thick property listing books that were more or less out of date as soon as they were published, were the exclusive gatekeepers of real estate information. If you wanted to learn about a property or to buy or sell a house, you were totally dependent on them. But then came the Internet. And all that changed.
Now home buyers and sellers can be better connected and informed and no longer at the mercy of their real estate agent. It's now easy to get information about a property and its neighborhood on your personal computer or mobile phone without even going there.
So will real estate websites eventually replace the human connection in buying and selling a house? Will real estate agents find new ways to help clients understand their options, or will they go the way of the travel agent, the video store, and the classified ad?
Wade will cover the changes in the home buying and selling process and speculate about future trends. Which websites are the most reliable? Which ones should you beware of?  How has the pandemic affected the local market, and how are Realtors trying to cope?
Meet Our Presenter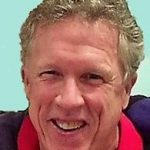 Wade Huie of Power Brokers International Inc. was introduced to LACS by the late Charles Mahan. He is a battle-scarred "Realtor-Warrior" in the ultra-competitive L.A. real estate market. Since 2003, Wade has been helping buyers and sellers do real estate transactions throughout Southern California. His motto: "The best time to buy real estate is … NOW."
---
User Friendly Archive:
To read an archived User Friendly issue, in the right hand menu column click on the pointer triangle next to User Friendly Issues. When the list of available items is shown, click on the desired one.
LACS Audio Archive:
To listen to the audio portion of past General Meetings in streaming format, in the right hand menu column click on the pointer triangle next to Podcasts. When the list of available Podcasts is shown, click on the desired podcast.