DECEMBER 10 HOLIDAY PARTY/LUNCHEON
GENERAL MEETING NOVEMBER 15, 2022
Meeting Time: 7:00 – 9: PM – Via Zoom
Socializing and Questions & Answers: 6:30 – 7:00
Two Speakers and Two Topics
Topic: Fixing Printers & Other Devices (First Half Hour)
Speaker: Adi Hacker, Owner of Computer Concepts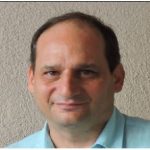 Adi Hacker has been in business since 1990 in Inglewood and opened a smaller office a few years ago in Beverly Hills. His firm's main focus is computer consulting, and it also specializes in printer repairs and supplies. It is an authorized center for several major manufacturers and also repairs other brands. He will discuss what Computer Concepts does and then answer member's computer repair questions.
Topic: Touring the Web (About 1.5 hours)
Speaker: J.B. Burke, President, Prescott [Arizona] Computer Club, Member, APCUG Speakers Bureau
The World Wide Web is immense: about 4.2 billion indexed pages. Some are interesting, informative, educational or entertaining, and some are weird. I look for all of these whenever I can and save some of them to create a program of web pages, videos, images, and other tidbits that will, I hope, keep you entertained.
Meet Our Presenter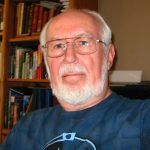 JB Burke grew up in Chicago and graduated from Illinois Institute of Technology in 1963. He moved to Silicon Valley in 1968 and worked in the Tech sector for 36 years. In 2004, JB retired and he and his wife moved to Prescott Arizona. He is President of the Prescott Computer Society (https://pcs4me.com/). He provides tech support for friends and neighbors and dabbles in photography. He is a member of the Yavapai College Tech Committee and teaches occasional classes there for retired folks.
---
 User Friendly Archive
To read an archived User Friendly issue, in the right hand menu column click on the pointer triangle next to User Friendly Issues. When the list of available items is shown, click on the desired one.
LACS Audio Archive
To listen to the audio portion of past General Meetings in streaming format, in the right hand menu column click on the pointer triangle next to Podcasts. When the list of available Podcasts is shown, click on the desired podcast.