MARCH 14, 2023 GENERAL MEETING
Meeting Time: 7:00 – 9:00 PM – Via Zoom
Socializing and Questions & Answers: 6:30 – 7:00
Topic: Everything Google
Speaker: Bill James, APCUG Speakers Bureau
You may use Google daily, but there is a lot you probably don't know about the company, its operations, and its hardware and software. We will explore the vast world of Google hardware and software. Google strives to have the most comprehensive and diverse suite of apps and hardware that work together on various operating systems. Its Chrome browser is the foundation of its platform and the Chromebook Operating System.
All Google software is web-based and free; none resides on your computer. Each app is designed to work seamlessly with the others to make a cohesive system. We will look at Google hardware and some popular and some more obscure apps and how they interact. Bill will show us how to use Google's products and software better. You can ask questions at the end of the program.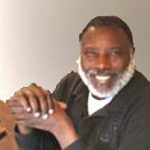 Bill joined the Oklahoma PC User's Group, now known as the Computer Club of Oklahoma City in 1992. He has been a member of the club's Board of Directors since 1998, and he now serves as VP of Operations and their eBulletin curator. He often gives presentations on software to his club and APCUG groups. Bill is the APCUG Region 8 (AR, KS, LA, MO, OK, TX) Advisor. He retired from the Federal Aviation Administration as a Supply Systems Analyst for the FAA Logistics Center in Oklahoma City, OK, in 2007, where he worked for 38 years.
LACS Audio Archive
To listen to the audio portion of past General Meetings in streaming format, in the right hand menu column click on the pointer triangle next to Podcasts. When the list of available Podcasts is shown, click on the desired podcast.