GENERAL MEETING Via Zoom
TUESDAY JAN 12, 2021
L.A. Computer Society (LACS) MEETING
PLACE: Your Home
TIME: 7:00 – 9:00 PM  Meeting, Speaker, Q&A
6:30 to 7:00: Socializing , Questions, and Practice Using Zoom
Our  meeting, like previous meetings, will be held remotely by Zoom to protect everyone from COVID-19. LACS members on our email lists will receive an invitation two or three days before the meeting. Other people may attend, but they need to RSVP and be approved first for security reasons. Please send your full name and email address to <editor@lacspc.org > by January 9. We will email you the link to this Zoom meeting. To join LACS, go to www.lacspc.org .
Start 2021 by Decluttering Your Digital Life
Tuesday, January 12, 2021
Speaker: Judy Taylour

Is one of your New Year's resolutions to de-clutter all things digital? You spend a lot of money on your devices–take care of them, and they will last longer. Digital clutter slows down your devices, your computer runs slow, and it takes you too long to find a document. You are overloaded with emails, and your phone has a gazillion apps; you can't find anything. Judy's presentation will show how you can de-clutter your digital life and be more organized to work faster and smarter.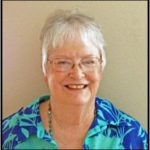 Judy Taylour is President, Editor, Webmaster and a 32-year member of the Santa Clarita Valley (SCV) Computer Club. She chairs several APCUG committees and is a member of its Speaker's Bureau. She has taught adult education computer classes for 22 years.
---
---
---
User Friendly Archive:
To read an archived User Friendly issue, in the right hand menu column click on the pointer triangle next to User Friendly Issues. When the list of available items is shown, click on the desired one.
LACS Audio Archive:
To listen to the audio portion of past General Meetings in streaming format, in the right hand menu column click on the pointer triangle next to Podcasts. When the list of available Podcasts is shown, click on the desired podcast.