FEBRUARY 11  GENERAL MEETING 

7:30 to 9:00 P.M.
Westchester United Methodist Church
Fellowship Hall
8065 Emerson Ave.
Westchester, CA 90045
Speaker: Jim McKnight, LACS 
Topic:              Windows 10  Intro & Walk-throughJim will do a live demonstration of setting up a new Windows 10 system and how to understand its parts and make it look more like Windows 7.
Among other items, he will demonstrate and explain (no PowerPoint presentation!):
The Start Icon, the Start Menu, the Taskbar, the Desktop, and the Action Center.
How to create and set up a new LOCAL User Account (thus avoiding the notorious Microsoft LIVE Account)
How to do a Manual Windows Update and pause Windows Updates.
How to set up the Mouse and Track-pad
How to avoid using the infamous EDGE browser by setting up FIREFOX or CHROME as an alternative browser.
How to set up optional views in the File Explorer Windows.
Privacy Settings
..If time allows, Jim will demo two free utilities that make Windows 10 easier to see and use: Winaero Tweaker Utility and UltraFileSearch Standard.
Meet Our Presenter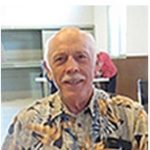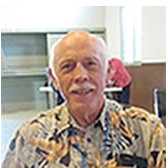 Jim McKnight is a PC hobbyist who freely shares his expert knowledge and skills with others. Jim worked for the IBM Corporation for 38 years before retiring in 2003. For most of his career he specialized in Large Computer Systems and Large Laser Printer Support. He installed, diagnosed and repaired a variety of room size data center computer systems and high-speed printers. Before joining IBM, Jim worked on aircraft radios in the U.S. Air Force Strategic Air Command and on mobile radios for Los Angeles county's Sheriff and Fire Departments.
Trained on computers by IBM starting in 1966, Jim grew up alongside several generations of computer technologies (many of which are now in the Smithsonian Institution). As a result of IBM's cycle of releasing a completely new generation of computers every 5 years or so, Jim developed learning and diagnostic skills that enabled him to assimilate and communicate knowledge about new computer systems very quickly, giving him a solid reputation with both management and his peers.
After retirement, Jim felt his experience, diagnostic skills and writing talents were going to waste, so he started playing around with PC's. He joined the Los Angeles Computer Society (LACS, a local PC Users Group) where he taught and assisted members, ultimately resulting in his website, www.jimopi.net . This website is a depository for all that he has learned about PCs written so that users can print his self-help guides and use them to help solve their problems. Jim offers all his articles, tips, and guides free of charge.  He also provides many free PC diagnostic, tune-up, repair, and malware removal services to members of LACS. Jim is an expert in PC security, system recovery, malware detection/removal, XP and Windows 7 repair and Windows 10. He is a long-time former member of the LACS's Board of Directors.
User Friendly Archive:
To read an archived User Friendly issue, in the right hand menu column click on the pointer triangle next to User Friendly Issues. When the list of available items is shown, click on the desired one.
LACS Audio Archive:
To listen to the audio portion of past General Meetings in streaming format, in the right hand menu column click on the pointer triangle next to Podcasts. When the list of available Podcasts is shown, click on the desired podcast.
To Subscribe to the General Meeting mailing list:
Send a message with your name to:



In an effort to keep spam bots from harvesting e-mail addresses, the e-mail address above is published such that you cannot click through to your mail client.