NOVEMBER 14, 2023, GENERAL MEETING
Meeting Time: 7:00 to 9:00 PM — via Zoom
Socializing and Questions & Answers: 6:30
Topic: Useful Utilities and Accessibility
Speaker:      Judy Taylour, APCUG Regional X Advisor and Speakers Bureau,  
                                                       SCV User Group President and Webmaster
    Useful Utilities − A utility is an app that performs a specific task and adds functionality to your computer or helps your computer perform better. We all have our favorites: system monitoring, backing up, system maintenance, password management, virus protection, and more. Judy shares some of her favorite apps. Please plan to share one or two of your favorites during the Q&A part of the meeting. Hopefully, we will all learn about at least one new utility we want to try.
    Accessibility – Help! Can't see, can't hear, can't touch. Accessible and assistive technology has been designed for the needs of many different users. To the extent there is enough time, we will explore software, hardware, peripherals, and accessible and assistive technology to help make the computer, phone, or tablet easier to use.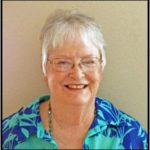 Judy was co-facilitated of the Southern California Regional User Group Summit (SCRUGS), a group of computer clubs in Southern California that met quarterly to share ideas, present information, solve problems, etc. Judy taught adult education computer classes for 22 years through her local high school district. She firmly believes in life-long learning and enjoys giving presentations via APCUG's Speakers Bureau. She is a
Pierce College Computer Applications and Technologies Department Advisory Committee member. They meet annually to suggest courses and hardware for the next school year. Judy is also a Los Angeles FBI Senior Scams Working Group member.