JUNE 8  GENERAL MEETING
7:00 to 9:00 P.M.

Because of restrictions due to corona virus we will be meeting "virtually"
via ZOOM.
Please look for the email sent out by our president the day before the meeting with the link to the ZOOM meeting.
TUESDAY JUNE 8, 2021
L.A. Computer Society (LACS) MEETING
PLACE: Your Home
TIME: 7:00  Meeting, Speaker, Q&A
6:30 to 7:00: Socializing , Questions, and Practice Using Zoom
Topic:             A Guide to Synchronizing Your PC
Speaker:         Bill James, APCUG Speakers Bureau Member 
There are numerous ways to sync desktops, laptops, tablets, and phones. This presentation will cover sharing over a network, local file sync programs, LANs, Cloud services, and more from the complex to relatively simple solutions. He will also cover selective syncing, like deleting some things on your phone but leaving them on your PC.
Meet Our Presenter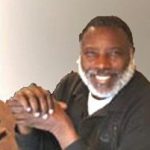 In 1992, Bill James joined the Oklahoma PC User's Group (now the Computer Club of Oklahoma City) to learn more about the computer he had purchased. He has been a member of the club's Board of Directors since 1998. Bill was elected President of the CCOKC in 2000 and served two terms. He is now VP of Operations and newsletter editor. He frequently gives presentations on new software to his club.
He retired from the Federal Aviation Administration as a Supply Systems Analyst for the FAA Logistics Center in Oklahoma City, OK, in 2007.
If you want to attend and are not a LACS member, please send your full name and email address to < leahjc@sbcglobal.net > before June 7. You will receive the link to the Zoom meeting by email.
---
 User Friendly Archive:
To read an archived User Friendly issue, in the right hand menu column click on the pointer triangle next to User Friendly Issues. When the list of available items is shown, click on the desired one.
LACS Audio Archive:
To listen to the audio portion of past General Meetings in streaming format, in the right hand menu column click on the pointer triangle next to Podcasts. When the list of available Podcasts is shown, click on the desired podcast.