Culver City Senior Center (CCSC)
Computer Classes & Open Lab
---
The CCSC has a modern computer lab for members staffed by talented volunteer Teachers and Facilitators.
Computer Lab Coordinator: Richard Marr
Office Hours: Tue & Thu, 10:00 am – 2:00 pm
Phone: 310-253-6720
To take CCSC Computer Classes or use the Open Lab, you must be a CCSC member, $13.00/year. Parking permit is $5.00/year.
---
Computer Classes:
A variety of classes is being offered to enable seniors to become part of the Information Age.
---
Open Lab:
If you need extra time to practice your computer skills or need access to a computer, the computer lab will be open to CCSC Members from 9:15 – 11:15 a.m., Monday, Wednesday & Friday.
Volunteers:
Part of the mission of the LACS (Los Angeles Computer Society) is to help develop interest and computer-related skills among the general public. With that in mind, several LACS members have volunteered to be Facilitators and Monitors for the Open Computer Lab to help guide clients and, if possible, answer their questions.
To volunteer or to get more information, contact the LACS-CCSC Coordinator:
Loling Beckman   Contact info in Membership Roster
---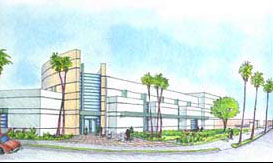 Culver City Senior Center
4095 Overland Avenue
Culver City CA 90232
(310) 253-6700
---
Revised: 2019-06-03